Unfortunately this product is discontinued!
But don't worry; we have many more beautiful Japanese yukatas and accessories that are waiting for you to discover.
Go to Home Page
New arrival! Kazari Himos are here!
Click here to Shop Now >
Yukata Kimono - Multicolored Flowers in Red and Beige (Style #2561) ( Discontinued )
This Japanese yukata features flowers like peonies, daisies, and cherry blossoms in various colors, against a unique wavy red and beige background. Very festive and traditional!
Shipping Service

US: Always FREE! Canada: it's $9.99 for the entire order.

We do not ship to other countries at this time. Additional expedited shipping services are available for US addresses. Please check out our Shipping & Returns page for more info.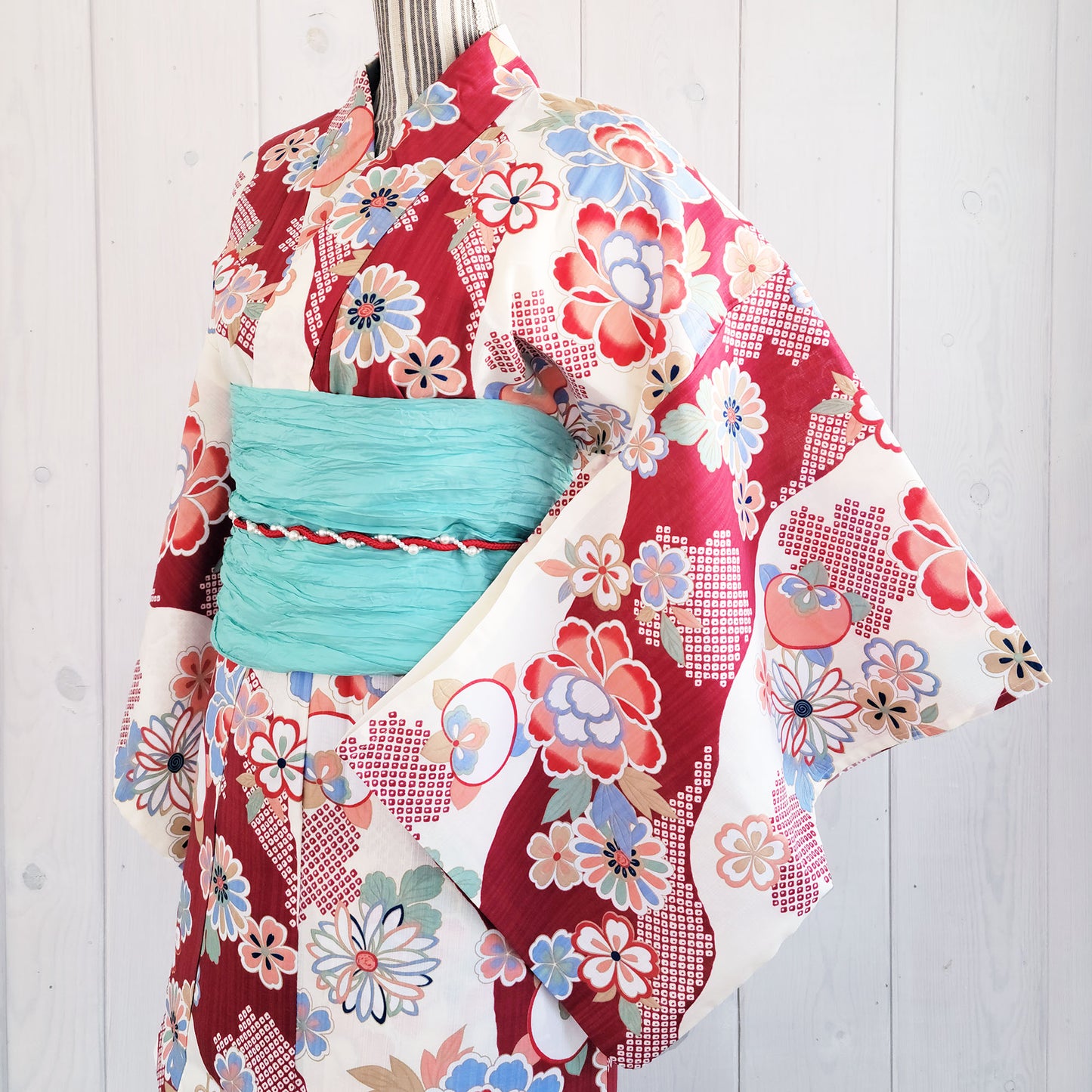 Subscribe and Get 15% Off
Sign up for our email list to get product updates and promotion alerts. Plus, you get a 15% off coupon code to use for your next purchase!