So you bought a beautiful kimono (or yukata). Now it's time to purchase some accessories, which are as important as the kimono itself! Let's start with the hair. Floral hair clips and fabric hair bows are some of the popular choices, but do you know hats can also work wonders? Here we list four types of hats that can help you achieve a trendy and modern kimono look! 
BERETS
These classic French caps give an elegant chic vibe when pairing with a long winter coat, and they look super fun and sweet when pairing with kimonos! For yukatas, try a lighter color fabric and material (such as cotton) for a breezy, summer look.
Credit:  Dali Kimono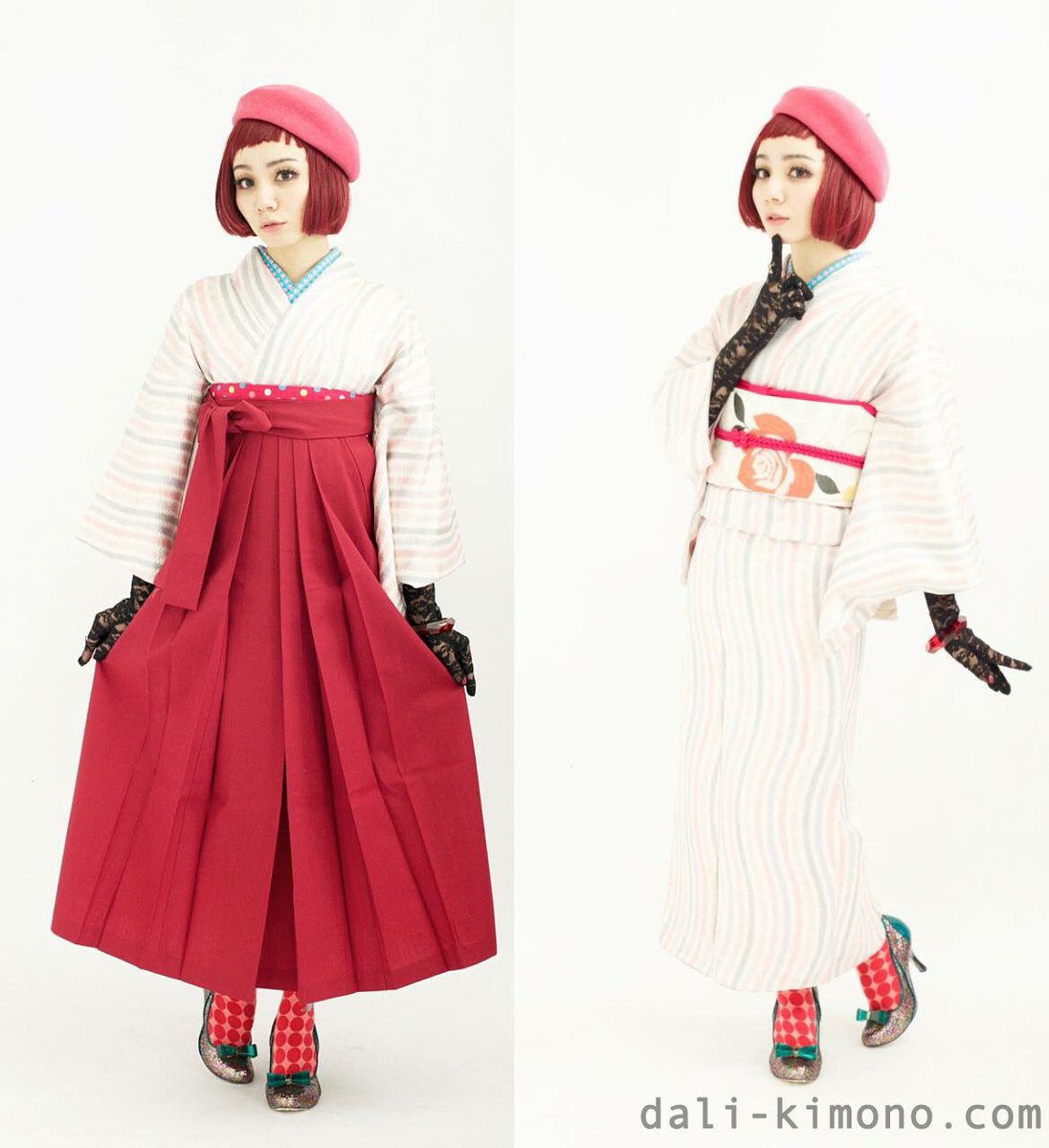 BOATER or SKIMMER HATS
They're perfect for yukatas! A plain, simple boater hat can give you a young, playful appearance. Want something fancier? Buy boater hats with cute pre-tied bows, faux flowers, or faux fruits.
Credit: Ara from Kimono Seikatsu
FASCINATORS
These retro hats made a comeback since the loyal wedding. Consider adding them to your kimono outfits for any nighttime events to spice up the look. 
Credit:  BIGLOBE Beauty
BOWLER HATS
These iconic hats are not just for the retro lovers! Bonus tip: putting on a pair of round glasses for an extra whimsical effect! 
Credit: Tokyo Fashion
Anything we didn't mention? Let us know your favorite hat to wear with a kimono!